Landscape and Myth
"Skýlla"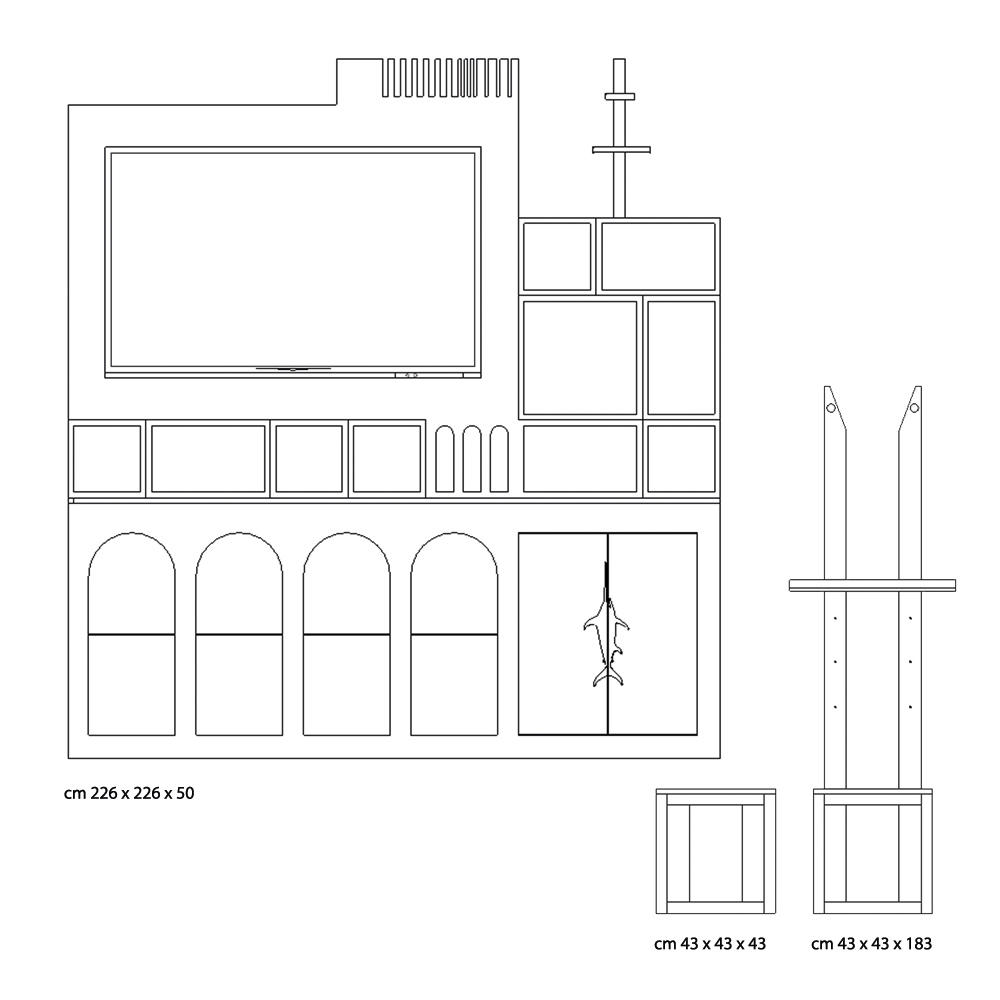 It is a concept, a viral diffusion of multiple knots of different size and meaning. Today the installation of a virtual room inside the Ruffo Castle in Scilla, tomorrow a palimpsest not made by mechanically repeated ideas, but a matrix that has always supported the theme with variation. Trends, figures and materials that disappear and reappear to prove the temporality and the recurrence of events, from vintage to future design.
Originality and imitation, homage, myth and lie. A narration within our landscape, educated by correspondences, reinterpretations and semantic research. Objects that have the ingenuity of wanting to respond to needs of cultural, functional and partly technological nature, with the difficult pretense of communicating topics and emotions, hypothetically trespassing from their usual being.
Semantic ambiguity and symbolic richness perhaps distract from the primary intention of expressing and hiding a meaning at the same time. Has the connotative effort hidden the artifice behind it? Firstly the narration and then the necessary measurement, from a system of measurements to a system of values, in order to give the freedom of the language to each object. The abstraction of language has always admitted and fostered the possibility of drawing from other completely fictional worlds... dream and vision thus far.
The main material elected is clearly basic and in alliance with nature: the wood. The charm of simplicity and the genius of detail, the uniqueness and the craftsmanship of the work: an ensemble of pieces of wood, appropriately shaped and worked. It is undeniable the love for details and the materiality that explains the processing, joints and connections in order to express feelings. Based on the potential of the landscape, the strategies create synergies and maximize the added value, optimizing contact with other territories, "think globally, act locally". It is useless to deny that internationalization has generated complexity, but we notice something else: we feel the imminent danger of homologation. Together and for practical purposes, Culture of the project, Culture of production and Culture of new communication tools have worked in this project to reach a common goal: a development of material and immaterial values for the enhancement of the identity of this ancient and proud people.
Design to not be designed!!!
Arch. Salvatore Greco